No results were found for the filter!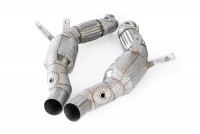 FERRARI 488 Serie Downpipe HJS 200 CPSI
Das Turboabgangsrohr mit 200 cpsi Katalysator ist komplett aus Edelstahl gefertigt und mit einer Thermointegralisolierung versehen. Das Vorderrohr bewirkt eine Mehrleistung von bis zu 12 KW und 20 NM und kann ohne weitere Umbauarbeiten...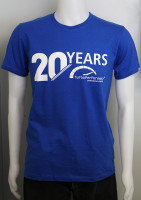 TurboPerformance Jubiläums T-Shirt blau mit...
TurboPerformance - 20 Jahre Jubiläumsshirt Motiv Vorne: 20 Years TurboPerformance Professional Chiptuning 100% Baumwolle, als Herren- und Damen-T-Shirt erhältlich. Bitte wählen Sie zuerst die gewünschte Ausführung aus. Erst danach kann...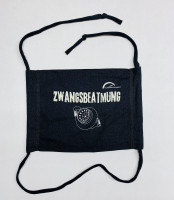 Printed cotton mask...
Printed cotton mask Comfort Wash before first use !! Properties: Color: black with print material: 100% cotton Layers: 2 layers Reusable: hot washable, at least 60 degrees, wash in the washing machine only with a washing net Nose clip...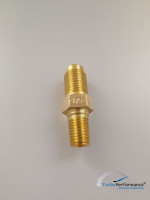 VAG pressure relief valve 175 bar upgrade...
175 bar upgrade PRV pressure relief valve for EA113 2.0TFSI engines With this valve it is possible to drive up to 175 rail pressure (we recommend a conversion to roller tappet from 140 bar) Perfect for TTE420 or similar conversions to...
Keychain Turbocharger Rim Strut Piston Candle...
Turboperformance key ring in various variants: Perfect gift for birthdays, Christmas, customer orders, someone or yourself just a joy Made of premium metal material, very durable various colors and variants Turbocharger with movable...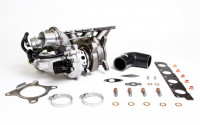 HPA 2.0TFSI / TSI K04 Hybrid Turbo conversion...
In order to exploit the true potential of your 2.0 TFSI / TSI, the K04 turbo of the Golf R / S3 is considerably more robust than the factory-equipped IHI (KO3) turbo, which runs out of air in the speed range. The HPA K04 upgrade offers a...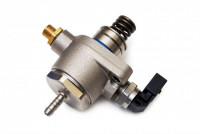 HPA petrol high pressure pump / HD pump for...
With higher power requirements due to tuning measures, the fuel system reaches its limits without a high-performance petrol pump. This high pressure pump is a crucial upgrade for all 2.0 TSI Gen3 engines from 400 HP! The high pressure...
Ford Performance License Plate Holder Black,...
parts Description These are accessories from carefully selected suppliers that are shown under their respective brand name. These products are subject to their own warranty conditions of the respective manufacturer. Ford-Werke GmbH does...
KING Pleullager CR 224SV Pleuellager-Satz BMW...
King Bearing CR 224SV Sputter Pleuellager-Satz BMW S65B40A, S85B50A für BMW M3, 2008-2013 Inhalt: 2 Paar Position Pairs & PN SV CP C1692U C1692L Quantity 2 Crankshaft 0.000 / 0.000 Housing 0.000 / 56.055 Max Wall 1.996 Max Length 15.799...
KING Hauptlager MB5803XP Hauptlager-Satz BMW M3...
King Bearing MB5803XP Race bearings, Trimetal [pMax Black] Hauptlager-Satz BMW S65B40A, S85B50A für BMW M3, 2008-2013 Inhalt: 5 Paar Position Pairs & PN XP XP M5803UPR M5803LPR XP XP MK5803UPR MK5803LPR Quantity 4 1 Crankshaft 0.000 /...