No results were found for the filter!

Dimsport Lkw Renault/Volvo Bench Kabel
DIMSPORT Lkw Renault/Volvo Bench Kabel Von nun an ist es im TRW Servicemodus mit diesem Kabel möglich, das gesamte Steuergerät direkt von den Anschlüssen zu lesen und zu schreiben. Eine detaillierte Aufstellung siehe bei Downloads zu...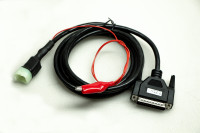 Kopie von DimSport Motorrad Harley Davidson Programmierkabel 6 pol., F32GN062, 144300K257
6-pin special cable for programming Harley Davidson motorcycles via NewGenius Alternative to Alientech KESSV2 cable 144300K257 Stock list: Model Model Name Model Family Engine Engine code KW HP Fuel MY ECU ECU version Harley Davidson...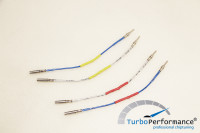 Dimsport E-GPT zusätzlicher Kabelsatz für BOSCH EDC7-Systeme, NewTrasdata, K34NTA22-T
Zusätzlicher Kabelsatz für die Verbindung mit BOSCH EDC7-Systemen mit Hilfe des E-GPT Verbindungskits (nicht im Lieferumfang enthalten). Lieferumfang: F34NTA22-S7 F34NTA22-S8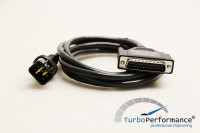 Dimsport Programmierkabel Furukawa 6pin, F32GN075
Dimsport Motorrad Programmierkabel mit BENELLI/CF MOTO 6 Pin Diagnosestecker (DELPHI MT05/BOSCH MS606 ECUs) , F32GN075 Passend für: ARGO XTV FRONTIER 700 6X6 0.7L 17kW MT05 BENELLI 502C 0.5L 35kW MT05 BENELLI 752S 0.75L 56kW MT05 BENELLI...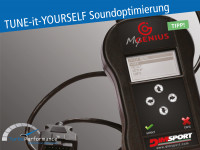 Subsequent or special TUNE-it-YOURSELF sound optimization<br><br><strong>Important...
Subsequent or special TUNE-it-YOURSELF sound optimization: Thrust bubblers Switching bangs START-up ROOOAR! a TUNE-it-YOURSELF purchased from us. Please contact the TurboPerformance team before ordering this item, as not all of the...
Stage 4 - Golf 7 GTI FL / Octavia RS FL 245 PS - bundle MyGenius<br><br><strong>Important...
VAG 2.0TSI MQB Golf 7 GTI Facelift 245PS / Octavia RS Facelift 245PS - Stage 4 Bundle 380PS / 520NM This consists of the following components: Original Golf 7R / Audi S3 turbocharger (latest generation) including seal and copper nuts HJS...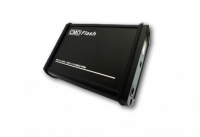 CMD Flashtool Slave Full (Unbound)<br><br><strong>Important notice:</strong> This is an automatic...
CMD OBD Tool: The CMD flash tool is one of the best on the market. Particularly suitable for diesel vehicles and easy and safe for the user to handle. The CMD flash is a tool that enables you to read and write the data from the control...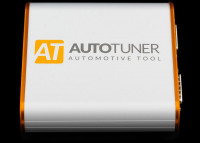 Autotuner ECU flasher tool OBD, hardware - slave / master<br><br><strong>Important...
Autotuner - ECU flasher tool that meets your special requirements. As a chip tuning professional, you certainly have high expectations of a flasher tool. The flasher tool Autotuner, developed by and for chip tuning professionals, is...
From 3,105.90€ *
3,451.00€ *
Stage 4 - VAG 2.0TSI MQB Golf 7/GTI/R/A3/S3/Cupra
VTT "GC" Game Changers turbocharger for 1.8 and 2.0TSI MQB engines. Vargas Turbo Technologies is proud to announce the latest products in its VTT Cast Turbocharger product line. This is a new turbocharger, which was designed...