No results were found for the filter!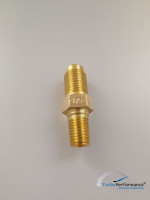 VAG pressure relief valve 175 bar upgrade PRV<br><br><strong>Important notice:</strong> This is...
175 bar upgrade PRV pressure relief valve for EA113 2.0TFSI engines With this valve it is possible to drive up to 175 rail pressure (we recommend a conversion to roller tappet from 140 bar) Perfect for TTE420 or similar conversions to...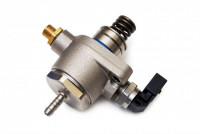 HPA petrol high pressure pump / HD pump for 2.0L TSI (VAG) EA888 Gen3, complete...
With higher power requirements due to tuning measures, the fuel system reaches its limits without a high-performance petrol pump. This high pressure pump is a crucial upgrade for all 2.0 TSI Gen3 engines from 400 HP! The high pressure...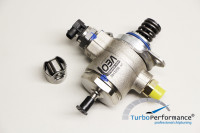 LOBA HP20.2 high pressure pump 2.0TSI EA888 Gen2
Upgrade high pressure fuel pump for 2.0 TSI / TFSI vehicles with EA888 Gen.2 engine Optimized vehicles have a high fuel demand, which can no longer be covered by a standard high-pressure gasoline pump from a certain power. This...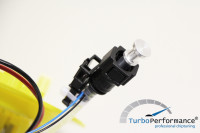 Cap for upgrade Petrol pump Tank pump TFSI / TSI FWD / AWD
Locking bolt for upgrade fuel pump Important notice: This is an automatic translation. Please note that only the original german description is valid for a legally purchase agreement.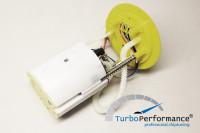 Upgrade fuel pump tank pump TFSI / TSI FWD / AWD, 1K0 919 051
Upgrade fuel pump for 2.0 TFSI EA113 (year 2008-2013), 2.0 TSI EA888 engines (until BJ 2013) Power up to 550hp possible Drop-in Intank variant No additional tax Old pump caps and fuel gauge need to be taken. Attention! Suction jet cap...
VAG pressure relief valve 135bar
Pressure relief valve for TFSI engines , for large turbo or K04 tuning . This part should be installed when the vehicle more fuel requests d jerk as de r standard- fuel pressure regulator can handle. Important notice: This is an...
HD Pump Kit upgrade TFSI Autotech
Delivery: - Pump Kit TFSI Autotech for Golf 5 6 GTI, Audi A3, A4, S3, TTS, Seat Leon Cupra R Oktavia Description: - The Autotech high pressure pump kits are for Audi / Seat / VW TFSI / TSI and Mazda MPS engines. suitable for: Golf 5 GTI...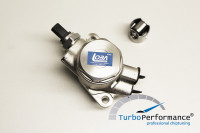 LOBA HP25 high pressure pump Audi 2.5TFSI, TTRS, RS3, RS Q3
Loba Motorsport HPFP high pressure fuel pump for 2.5 TFSi Properties: - Specific 2.5 TFSI fuel pump - Maximum pressure: 175 bar - Perfect for 450 hp + setups on 2.5 TFSI engine - Harware included - Simple direct screwing Important...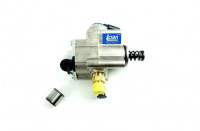 LOBA HP20 High Pressure Pump 2.0TFSI (EA113)
Loba Motorsport HPFP high pressure fuel pump for 2.0 TFSi (EA113) Specific to 2.0 TFSI EA113 (Leon Cupra, Golf 5 GTi / Golf R, S3 8P etc.) Max pressure: 175 bar Perfect for 340 hp + setups on the 2.0 TFSI engine Hardware included Simply...
High pressure pump conversion kit on roller stand for 2.0 TFSI (EA113)
With this reel kit for the 2.0 TFSI high pressure pump, the vulnerability of the EA113 engine can be reliably eliminated. With this conversion kit, the bearing surface of the cam is significantly larger than that of the original pump...