No results were found for the filter!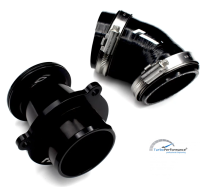 VWR Racingline R600 EVO Turbo Outlet, Muffler Delete VWR160000, for MQB 2.0 TSI with EA888 Gen4,...
RACINGLINE TURBO MUFFLER DELETE / OUTLET: VWR160000 FOR 2.0 TSI 245PS GOLF 8 GTI, LEON CUPRA FW, AUDI A3 8Y, OCTAVIA vRS NX, 207ps POLO GTI AW.2 Conical Turbo Outlet for VWG 2.0TSI EA888.4 245HP Choose a smooth, turbulence-free air path...
Forge Turbo Inlet Adapter for the VW Golf 8 GTI, FMTIA6
Forge Turbo Inlet Adapter for the VW Golf 8 GTI This item replaces OEM part number 5WA.129.635 With the success of turbo inlet adapters for a range of platforms and engine configurations, Forge has taken the opportunity to expand their...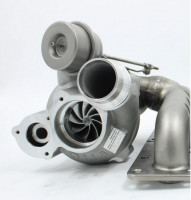 Vargas VTT BMW N55 GC/GC+ Turbolader-Upgrade
VTT N55 GC/GC+ Turbocharger Upgrade VTT N55 GC/GC+ Turbocharger Upgrade Categories: BMW, N55, Turbocharger, VTT. GC stands for "Game Changers" and that's exactly what they do! They offer a completely new stainless steel...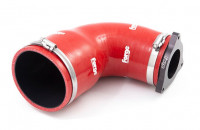 Forge Turbo Inlet Adaptor Hyundai i30N/Veloster N, FMTIA2
Forge Hyundai i30N/Veloster N Turbo Inlet Adaptor, FMTIA2 THIS WILL ONLY FIT 4" INTAKES - THIS WILL NOT FIT THE STOCK AIRBOX With Forge leading the way in aftermarket products for the new Hyundai's, we are proud to present the turbo...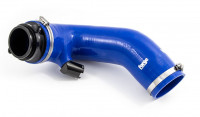 Forge High Flow Ansaugschlauch für Golf MK8 R und Audi S3 8Y (NUR RHD), FMTIA5
High flow intake hose for Golf MK8 R and Audi S3 8Y (RIGHT HAND DRIVE ONLY) Please note that this product is only compatible with right-hand drive vehicles Introducing the Forge High Flow intake hose for the revised MQB platform 2.0...
Forge Turbo Inlet Adaptor Renault Megane RS 280/300, FMTIA4
Renault Megane RS 280/300 Turbo Inlet Adaptor With the success of the existing Forge Motorsport product range for the Renault Megane R.S 280/300, we have decided to further expand our range of tuning parts for this vehicle. We are...
BMW 1M/135i N54 Upgrade Turbolader LM530
Variant: new parts LM530 Comparison number: 49131-07161 / 7171/7181 Important notice: This is an automatic translation. Please note that only the original german description is valid for a legally purchase agreement.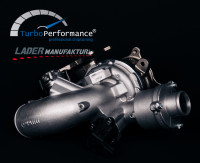 VAG EA888 2.0 TSI IS20 Upgrade Turbolader, LM430
VAG EA888 Upgrade Turbocharger LM430 up to max. 450PS Our plug & play solution for the VAG EA888 2.0TSI engine. This is a converted, new original IHI turbocharger. very good performance even at low boost pressures Outstanding durability...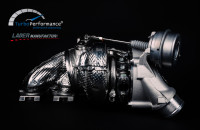 Audi 2.5 TFSI (8V/8S) Upgrade Turbolader LM630-Daza
Audi 2.5 TFSI (8V/8S) upgrade turbocharger LM630 Our plug & play solution for the Audi 2.5 TFSI (8V/8S) Outstanding performance by using an EFR trunk group Turbocharger can be installed plug and Play Not permitted in the area of the...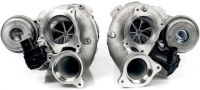 Porsche Cayenne, Panamera 4.0 V8 upgrade turbo charger, LM990
Porsche Cayenne, Panamera 4.0 V8 upgrade Turbo charger, LM990 Vergleichs-Nummern: 1853-970-0084 / 1853-970-0085 / 0P2145701E / 0P2145702E